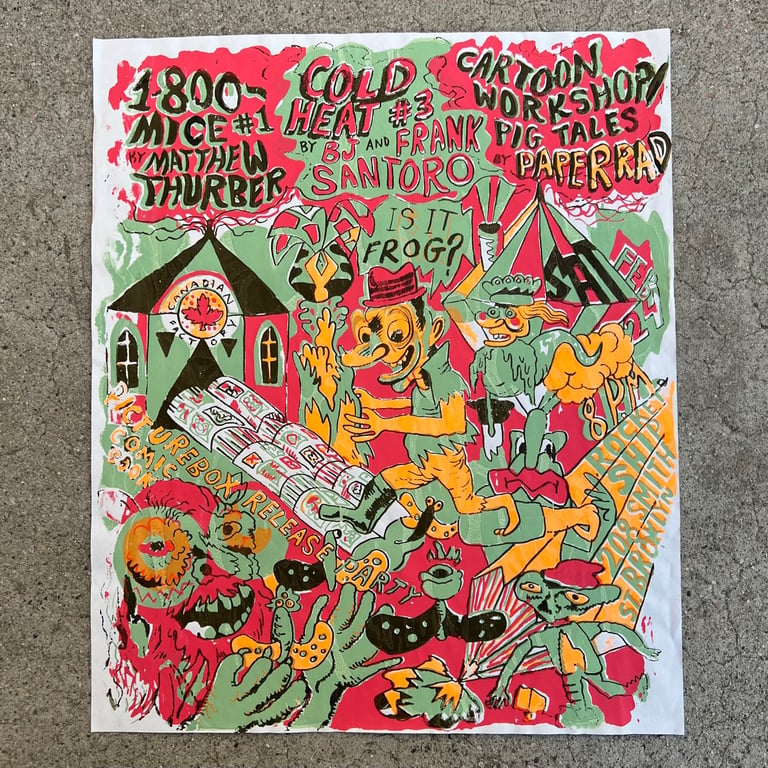 PictureBox Release Party by Matthew Thurber
Celebrate the release of 1-800-MICE #1, Cold Heat #3 and Pig Tales Digest at Rocketship on Saturday February 24, 2007 at 8 PM!
Hand screened, 2007, approximately 16.5" x 14".
Has mild crinkling because of thinner paper stock. See photos.
Select "Seychelles" as shipping country for in store pick up, available Mon - Fri 9a - 5p. Check out INFO page for more details.