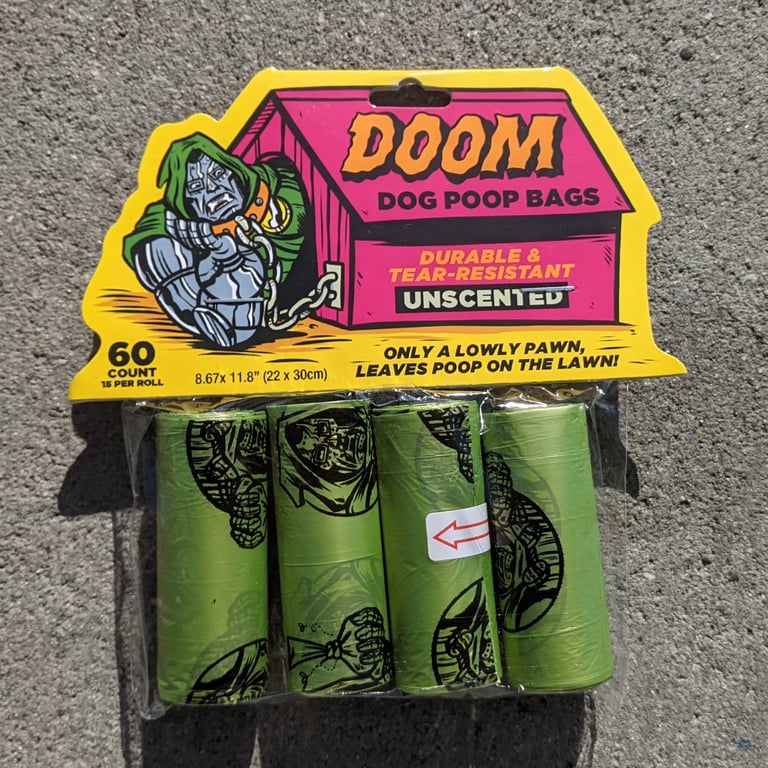 Only a lowly pawn, leaves poop on the lawn!
60 bag ct; 15 per roll, unscented.
Available as a single pack of 4 rolls, or a set of 4 packs (16 rolls).
Only $4 a pack if you add it on to a shirt order!
Select "Seychelles" as shipping country for in store pick up, available Mon - Fri 9a - 5p. Check out INFO page for more details.